The future
belongs to us all!
Responsibility necessitates sustainability
We live sustainability within our company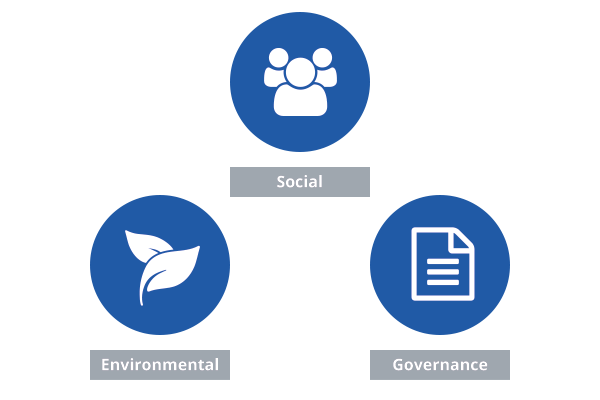 Our corporate purpose to "make investments in renewable energies accessible to investors" means that, with each project that we handle for our clients, it is incumbent on us to make an important contribution in terms of sustainability.
With the growth of renewable energy production through solar, wind and hydropower farms in place of conventional sources of energy, we are contributing to the reduction of climate-damaging CO2 emissions. Reducing CO2 emissions is a key factor in limiting global warming to 1.5 degrees Celsius. By supporting the development of renewables, we are thus making an important contribution to meeting the Paris climate targets.
We not only pursue an ecologically sustainable investment focus in the transactions for our clients, but also give high priority to sustainability across all business areas. For this reason, the ESG criteria are anchored in our corporate DNA and generate sustainable, socially compatible growth as well as future-oriented business processes, allowing us to ensure value creation for all our stakeholders!
It will take the efforts of each and every one of us and a global framework to bring about worldwide change, which is why back in 2015 the UN adopted a set of 17 Sustainable Development Goals. The goals are intended to provide guidelines for global growth and development in the interest of a sustainable future. A future in which we can be economically successful for the benefit of planet Earth and future generations!
In this context, we have committed to the following goals:
Sustainable energy production – in the projects
We ensure sustainability throughout the entire life cycle of a project
As an affirmation of our commitment to ESG-compliant action, we promote a variety of measures within re:cap and continuously develop them in value groups within the team.
We have made our sustainable action outwardly manifest by signing the "UN Principles for Responsible Investment" (UN PRI), which support our investors with their impact fund classification. Or through our involvement in the sector associations and as a member of "w.one I women of new energies".
We manage funds that invest exclusively in projects that aim to reduce the carbon footprint of our economy, whether through the production or storage of clean energy or through investments in energy efficiency.
In the life cycle of a renewable energy project, these are some of the things we take into consideration:
self-supply of green power,
maintaining and implementing environmental best practices,
mandating partners that for their part uphold ESG criteria,
circular economy of components,
high technological standards and
digitally supported monitoring
for a long (extendable) life cycle of the individual projects.
Sustainability of the financial vehicles
Impact funds give investors security
In order to protect the term "sustainability" in the financial industry and to give a concrete framework to the voluntary commitments under the UN Global Goals and the ESG criteria, the EU adopted the Sustainable Finance Disclosure Regulation (SFDR I) in 2019.
The SFDR aims to drive climate action and is additionally complemented by the EU Taxonomy, a classification system for assessing environmentally sustainable economic activities, introduced in 2020. Accordingly, funds that have sustainable investments as concrete fund objectives can be classified as so-called "impact funds".
Objectives of the EU taxonomy include the following, whereby the investments must concretely meet at least one and not negatively impact any other:
Climate protection
adaptation to climate change
sustainable utilisation and protection of water and marine resources
circular economy, avoidance of waste, reuse and recycling
pollution prevention and control
protection and restoration of biodiversity and ecosystems
We are committed asset managers for renewable energy projects and as such assure our clients of SFDR-compliant management when it comes to compiling their portfolios, selecting individual projects, executing transactions and monitoring the assets over the long-term.
To this end, we conduct the necessary ESG-related risk analyses, oversee and document their compliance, and assess and counter identified risks.